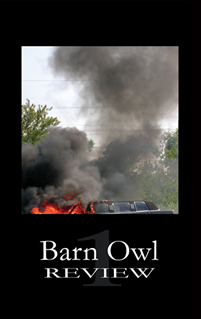 So I put this up on the site the other day and Mary has also plugged it. I'm really happy to see the positive reactions, especially on Mary's blog.
A bit about the photo: While driving to Chicago this past August for my step-brother's wedding, I got caught in gawker traffic outside of Miller, Indiana. Or maybe it was Gary. Well, they're both in the same general area.
At any rate, I had enough time to grab my camera and snapped a couple of pics.
I like it for the cover because it has a punk thing going on. And to me, punk evokes a DIY approach, which relates directly to BOR because we're handling everything ourselves.
We're so punk.